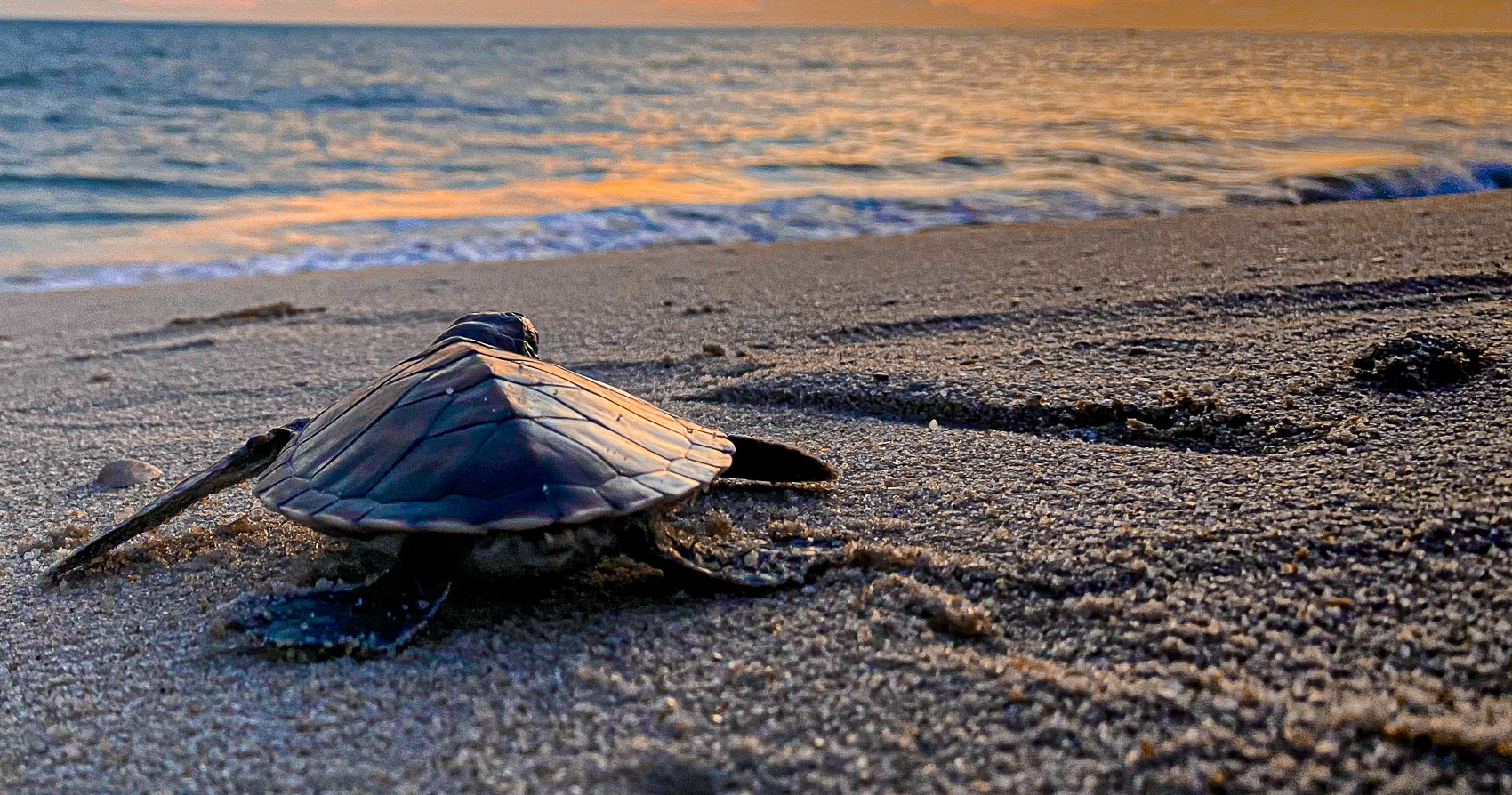 SUSTAINABILITY AT SAPURA ENERGY
Sustainability is at the core of Sapura Energy to ensure long-term value creation. In all that we do, we prioritise Environmental, Social & Governance ("ESG") factors in our business decisions and daily operations to manage opportunities that are in line with our risk appetite.
To actively work on our goals, we are guided by our six core values and five principles to embed ESG practices in our risk appetite and daily business operations. These values and principles reflect our commitment to sustainability and the reliability of our organisation as we strive to be the most trusted contractor in the eyes of our customers, shareholders, and most importantly, our empowered people. They also embody the Group's dedication to upholding ethics and accountability in its journey of value creation.
OUR APPROACH
As a progressive company, we aim to contribute positively to the United Nation ("UN") Sustainable Development Goals ("UN SDGs") in the areas that are related to the Group's most impactful activities. As such, we havenarrowed down eleven SDGs and mapped them against the Group's goals and stakeholder groups to reflect Sapura Energy's commitment to ESG.
Aligning our goals with our prioritised SDGs guides us in our ESG initiatives, which are premised on our three pillars, to create long-lasting positive impacts and contribute to the global goals.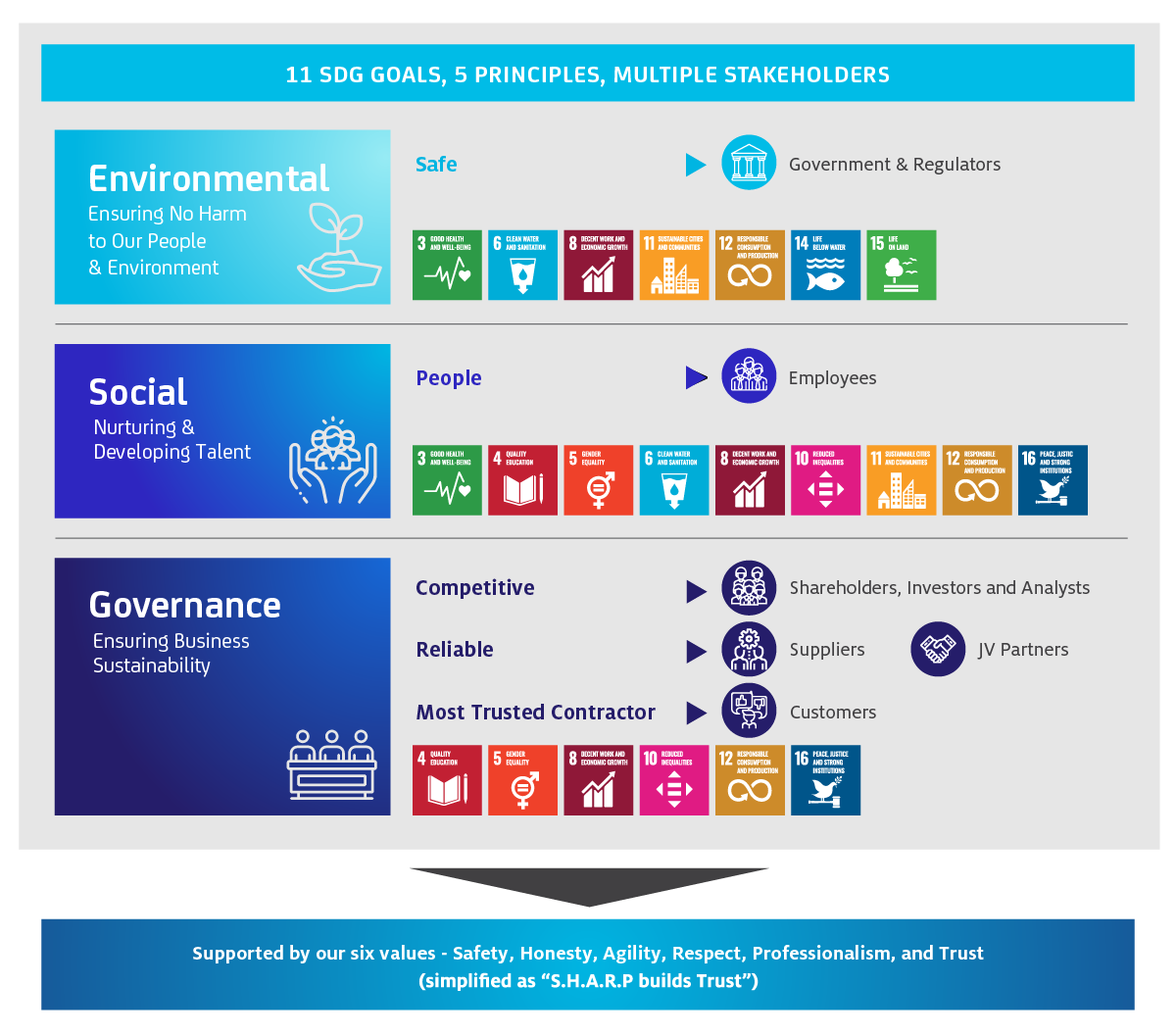 Minimising our impact on the environment and keeping our people safe require dedicated and committed actions given the inherent risks due to the nature of our operations. Thus, environmental conservation and care for our employees form two of the three pillars of our sustainability framework. The last pillar relates to doing business in a sustainable way, with longer-term views and in line with regulations in all areas we operate in.
We acknowledge that our sustainability journey requires equal prioritisation of all three aspects, so that while regulatory compliance enables us to safeguard our people and the environment, the well-being and development of our workforce increases productivity, ultimately leading to sustainable business growth.
Environment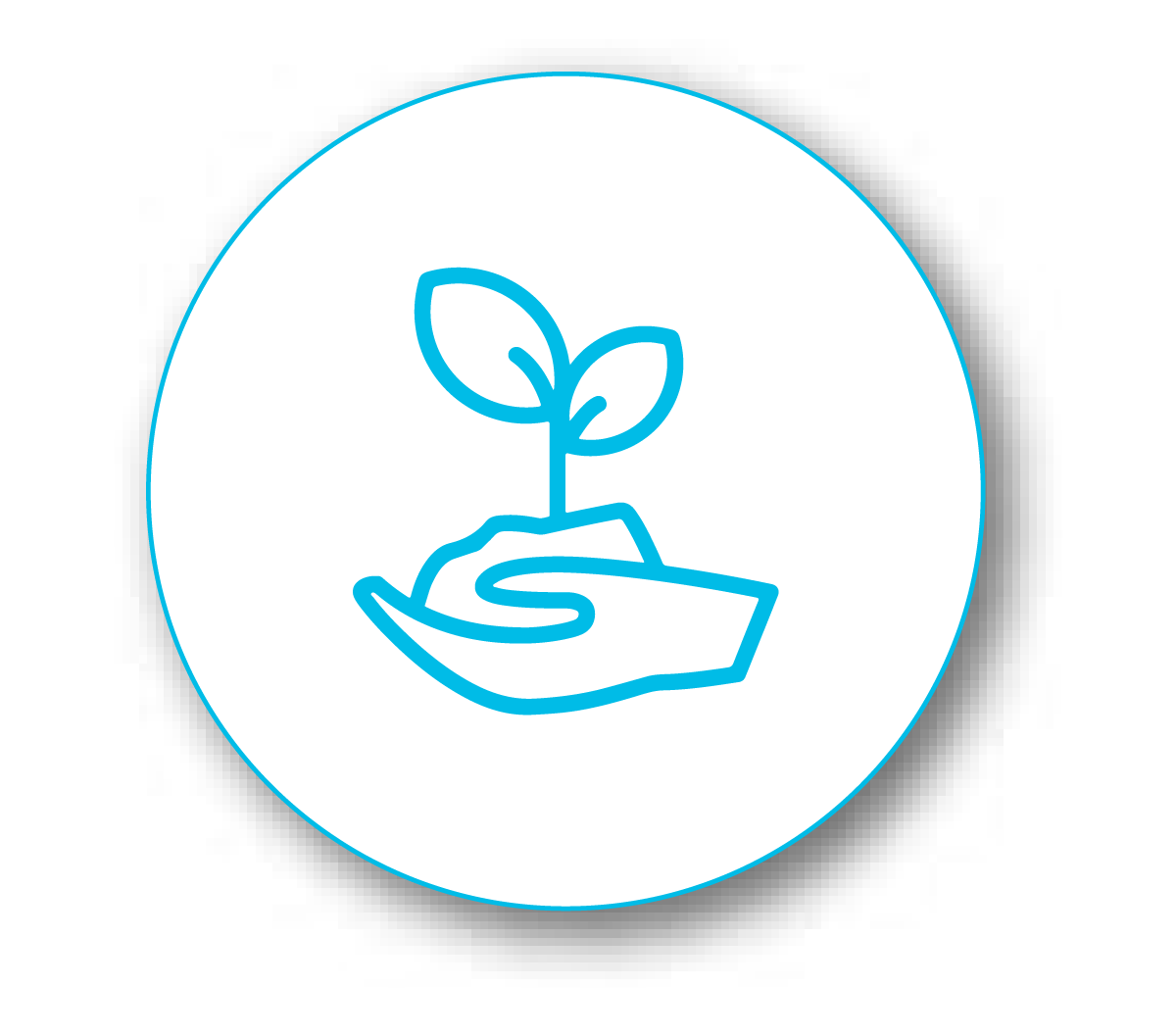 Ensuring No Harm to Our People and Environment
Social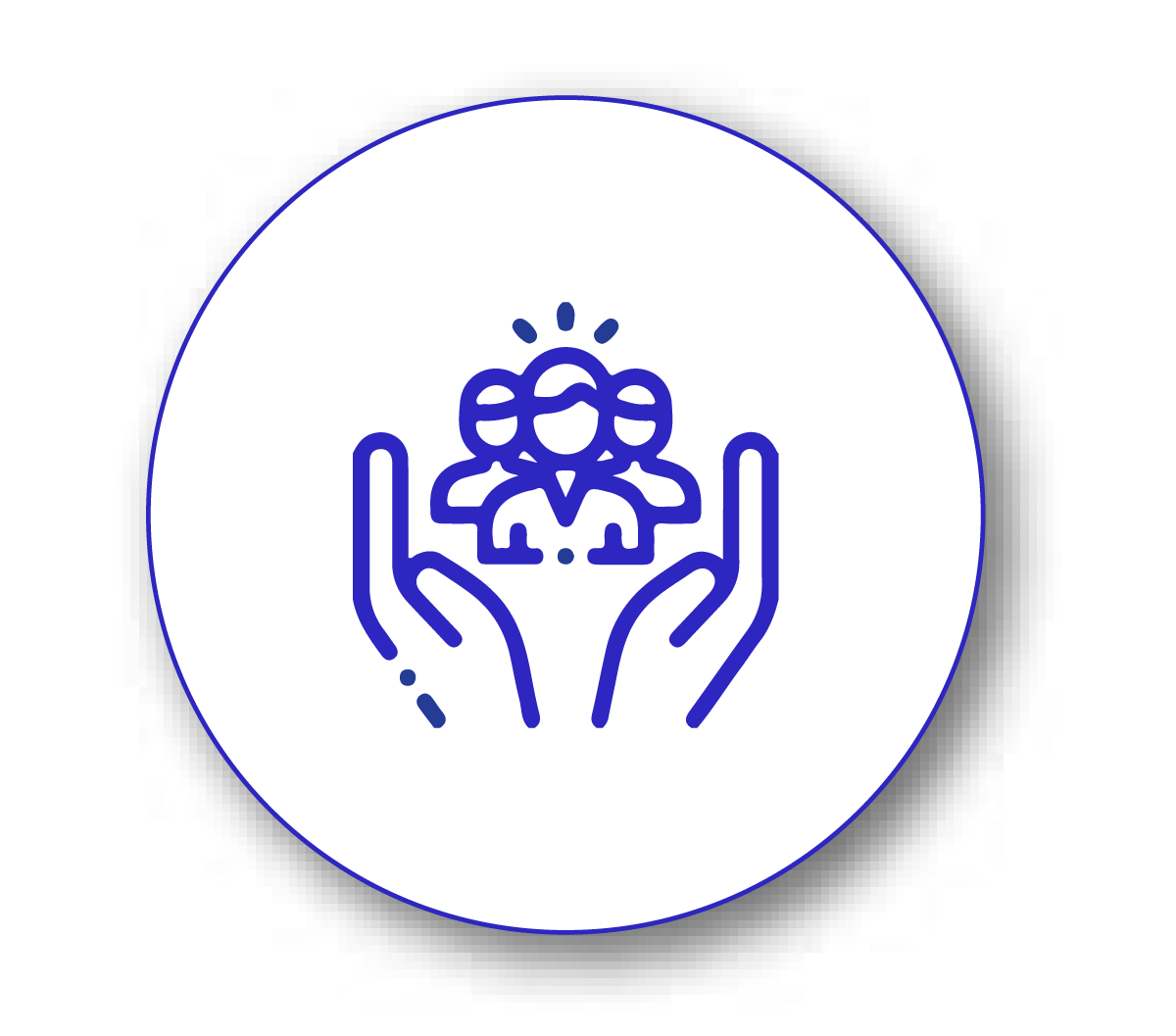 Nurturing and Developing Our Talent
Governance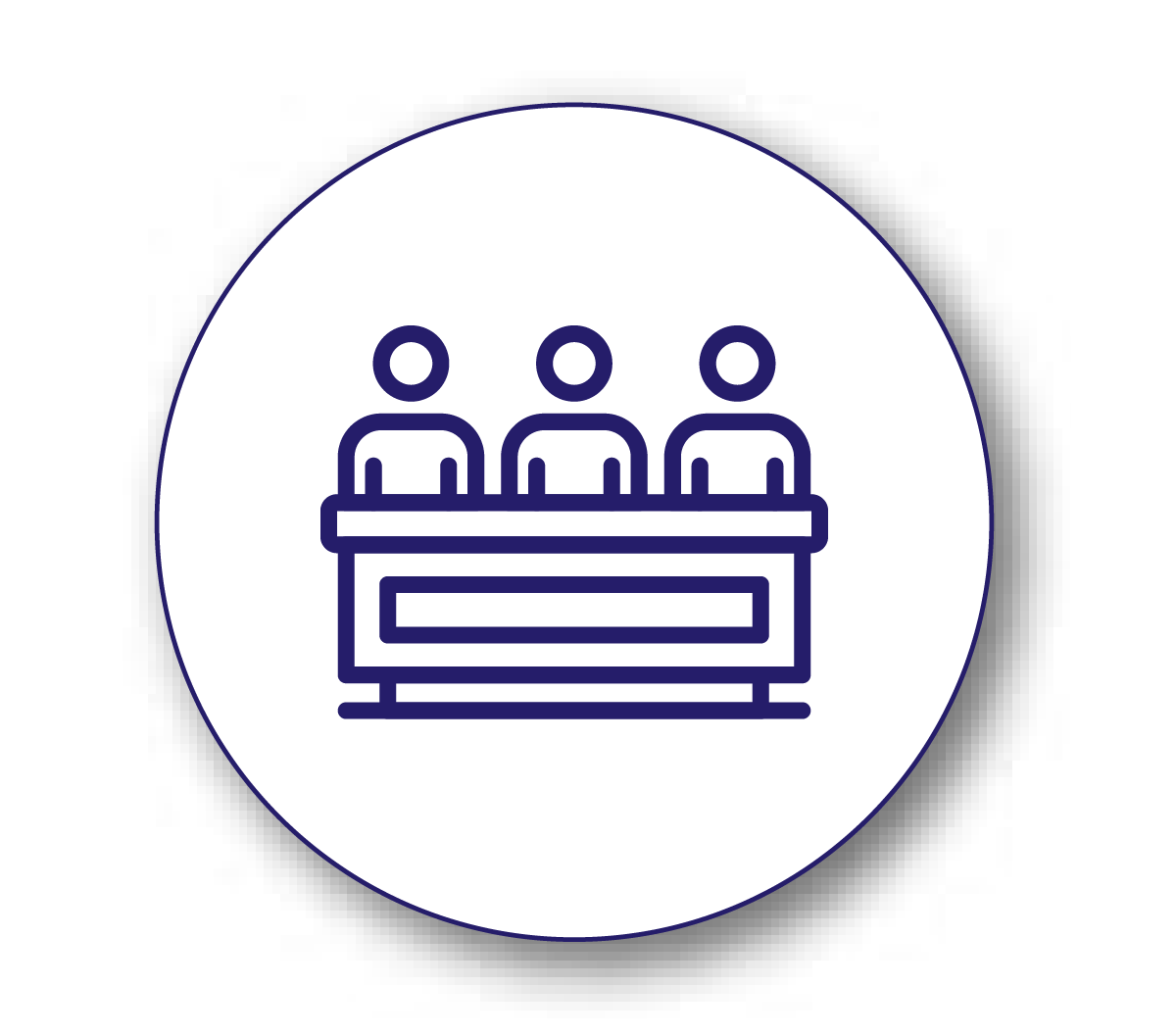 Ensuring Business Sustainability